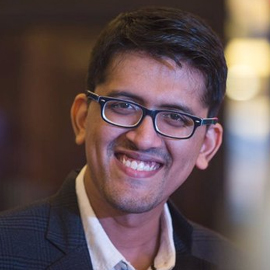 Dhruvesh Sanghvi
Co-founder
Dhruvesh Sanghvi, co-founder Prospero Tree, is a Management Graduate from NMIMS University and Computer Engineer from Mumbai University. Before establishing Prospero Tree, he has been associated with various roles in financial markets with his last term being with Mr Vallabh Bhansali.
Having a very strong passion for financial markets, he has been practicing the art and science of investing in companies that create value in the long run. He started investing early, whilst studying, and over time has developed a knack in investing. He now plays an instrumental role in research-backed investing at Prospero Tree.
An outcome of his association in the financial markets has been creating exceptional relationships and seamless web of trust within the industry.
When not at work, he likes to read, travel, spend time with family and meet friends. He also has varied interest in subjects like micro-economics, systems design, programming, and mentoring.